We shot the visuals of the CBD bottles in a cool barn located on Eddie's farm. I setup some lighting for it, and filmed Eddie holding the bottle(s), and other shots of the bottles on a table.  I wanted to intertwine random shots of the growers working in the hemp field along with quick cuts of the bottles; to show the process from growing the hemp to the final product extracted into CBD Oil.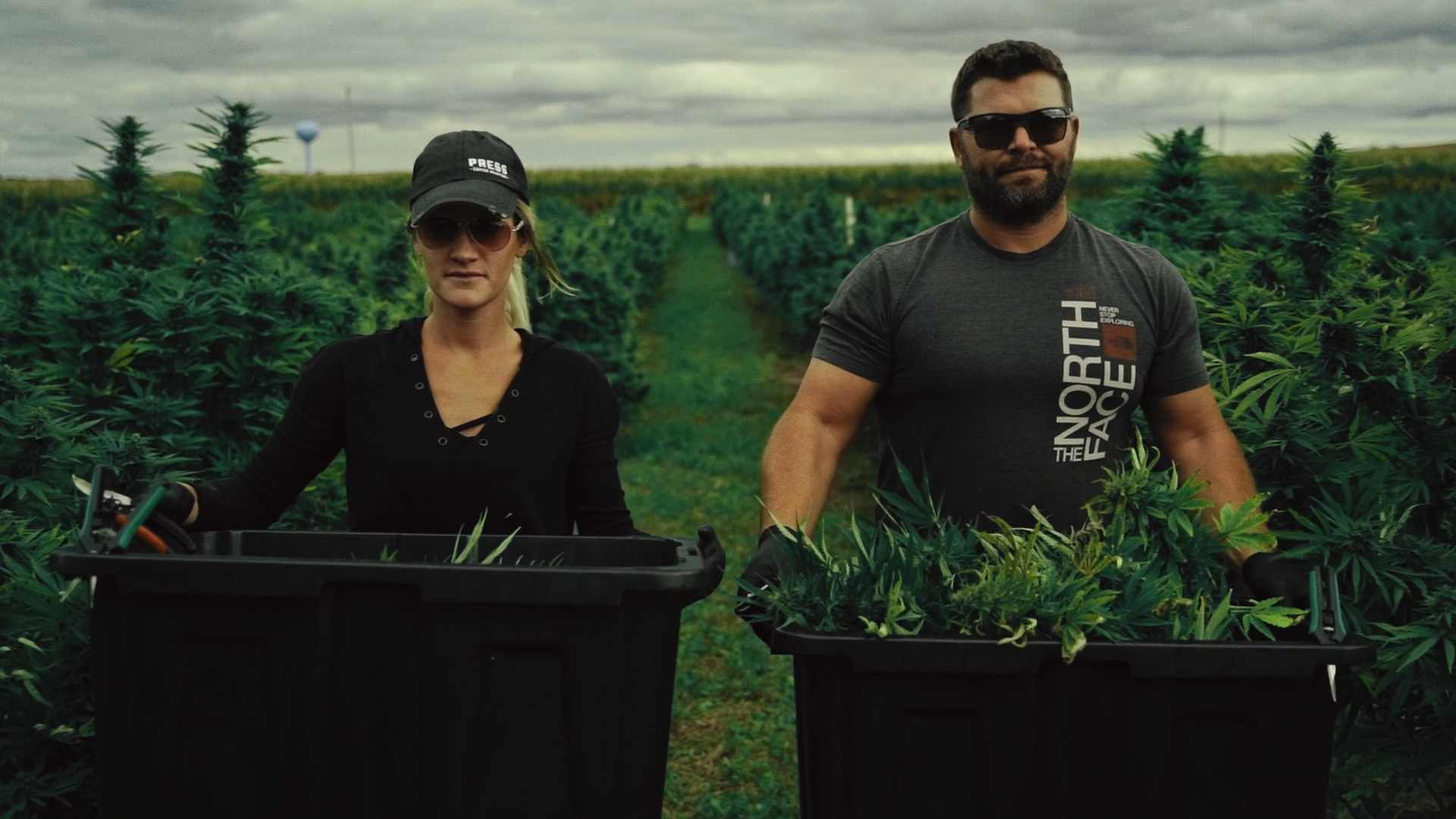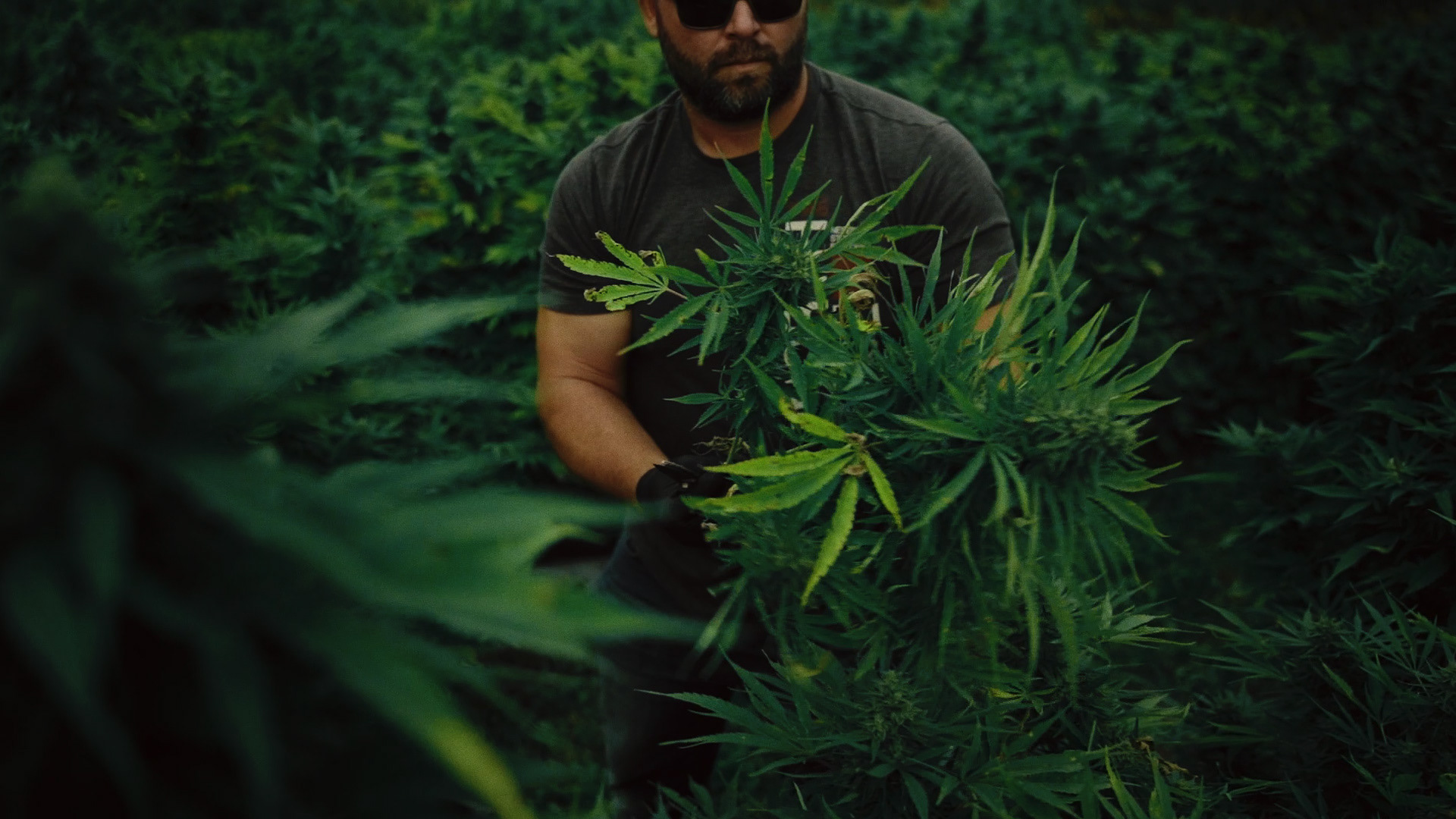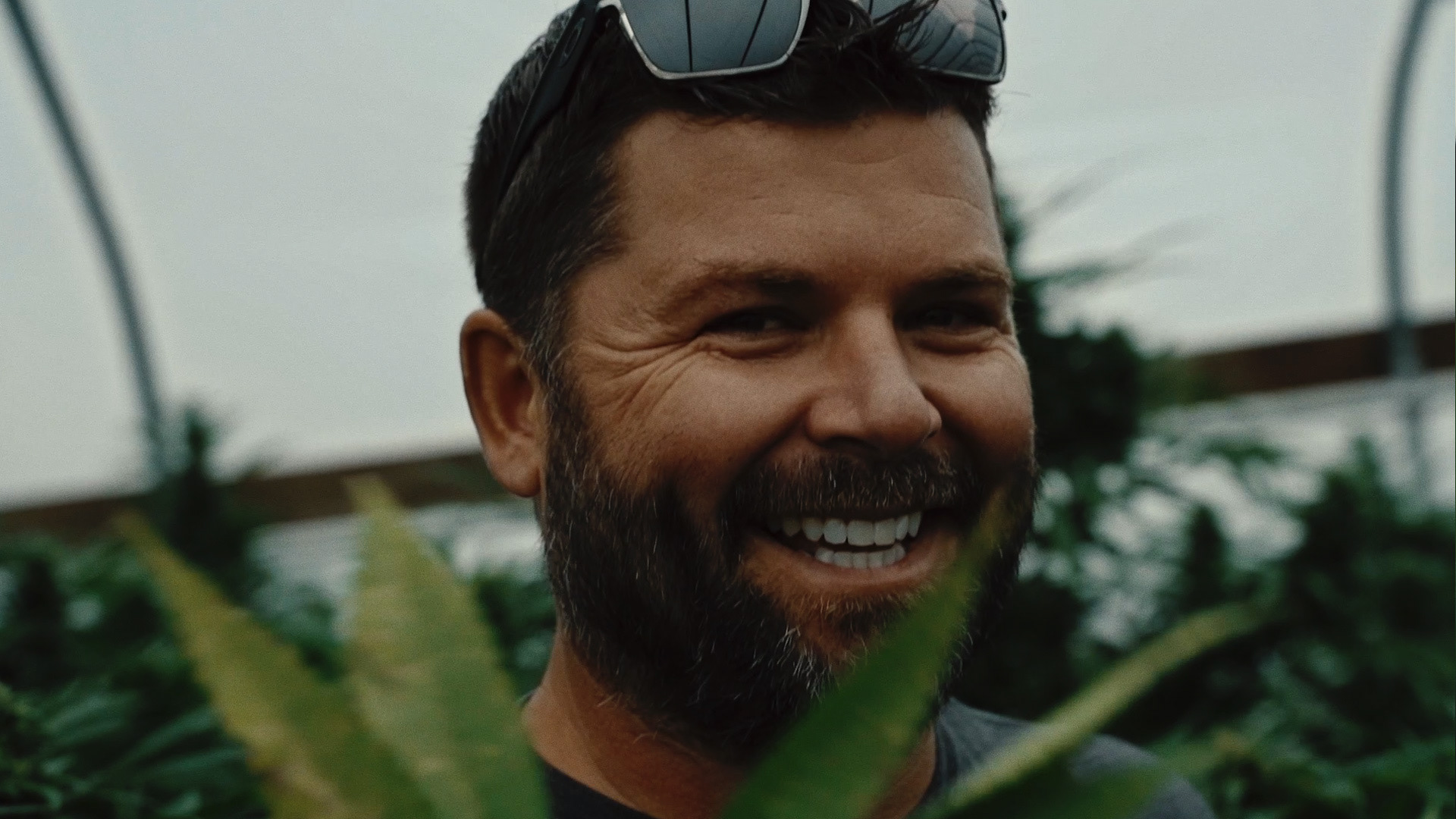 I used Adobe Premiere & Adobe After Effects. I wanted to add some speed ramping throughout the edit to speed up and and slow down certain cuts for transitions. The speed ramps help sync the vibe of the music too. When Eddie slams the bottle down onto the table, I added a green shockwave effect using After Effects.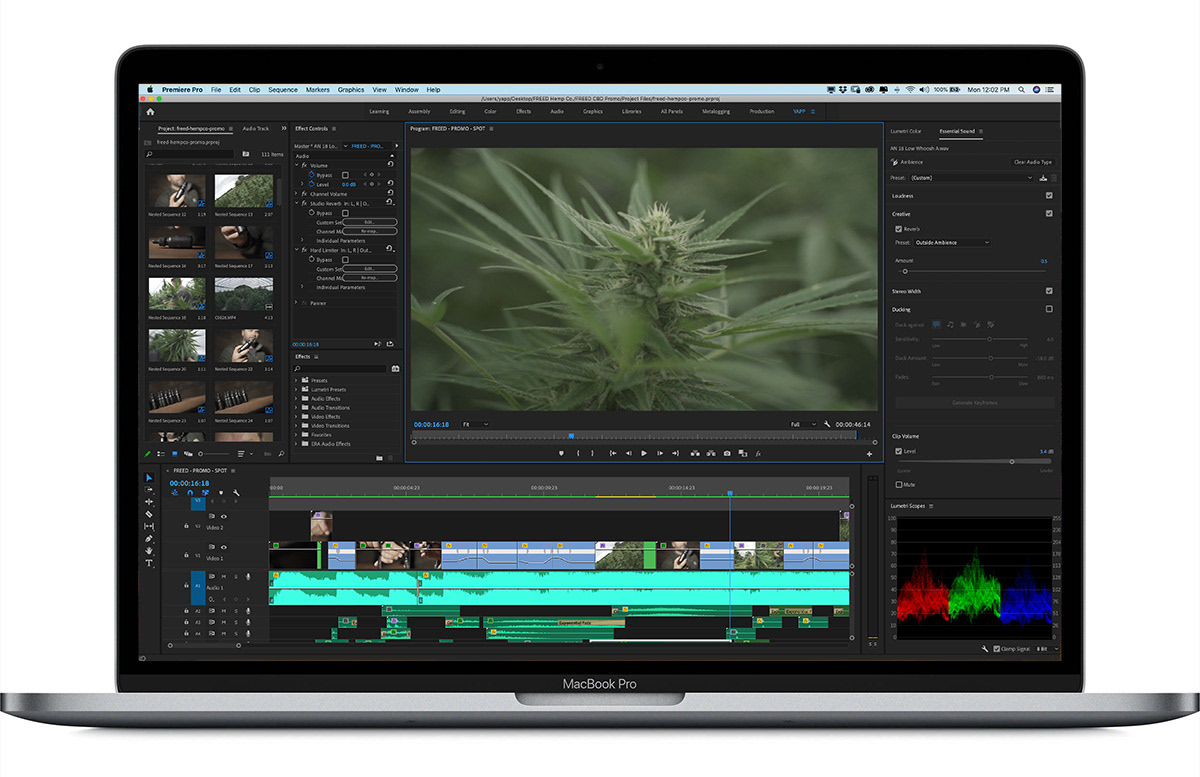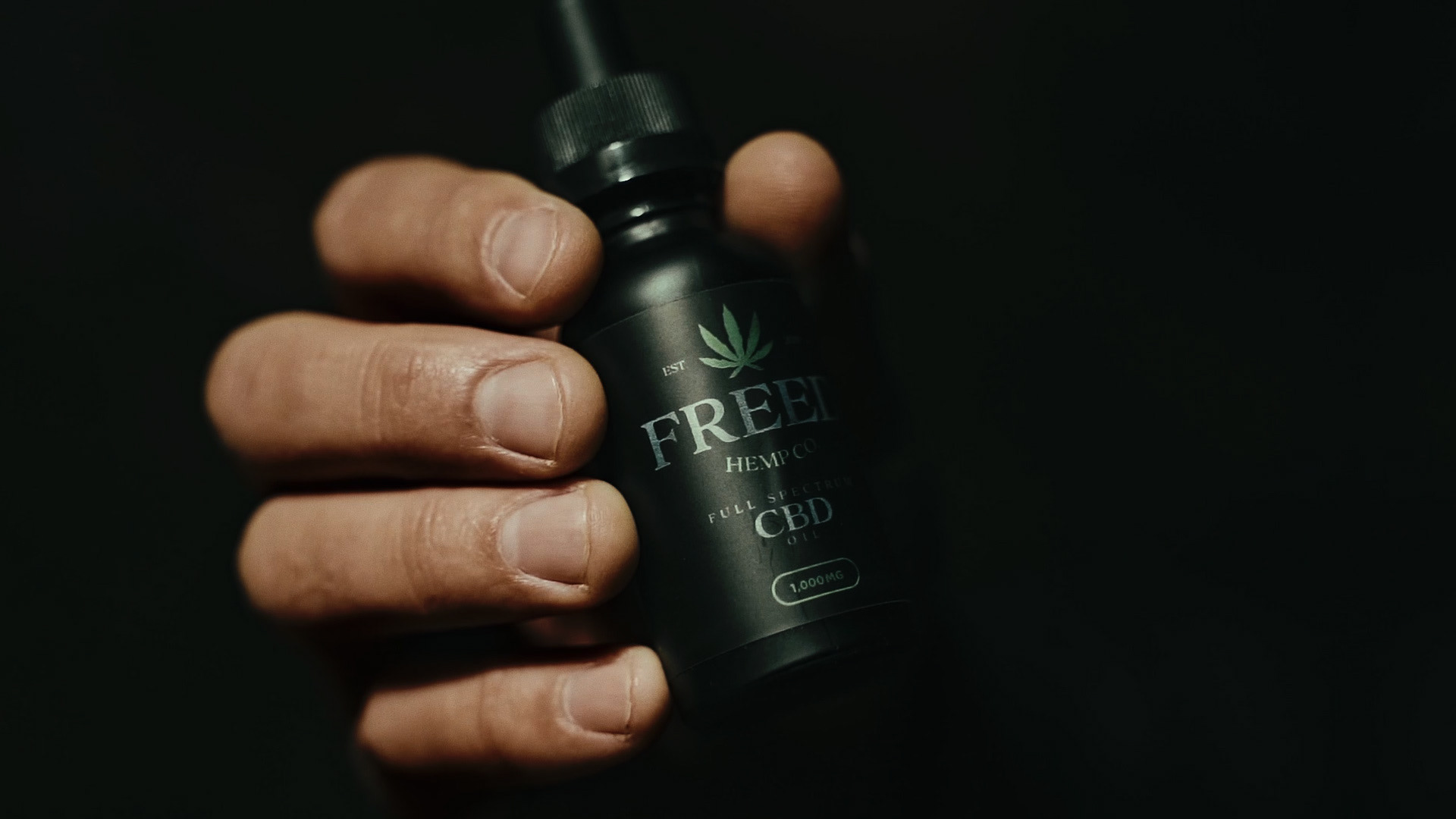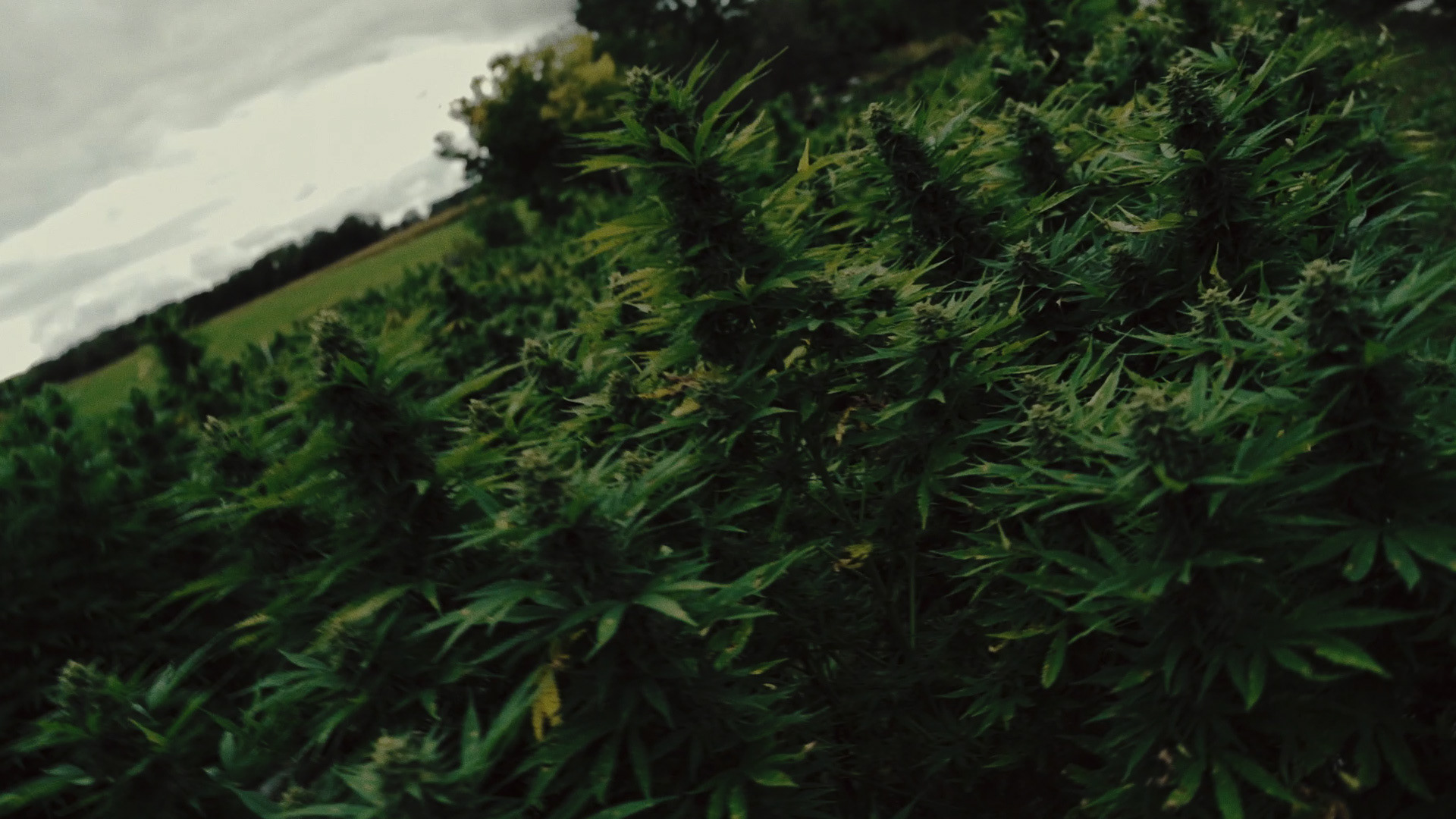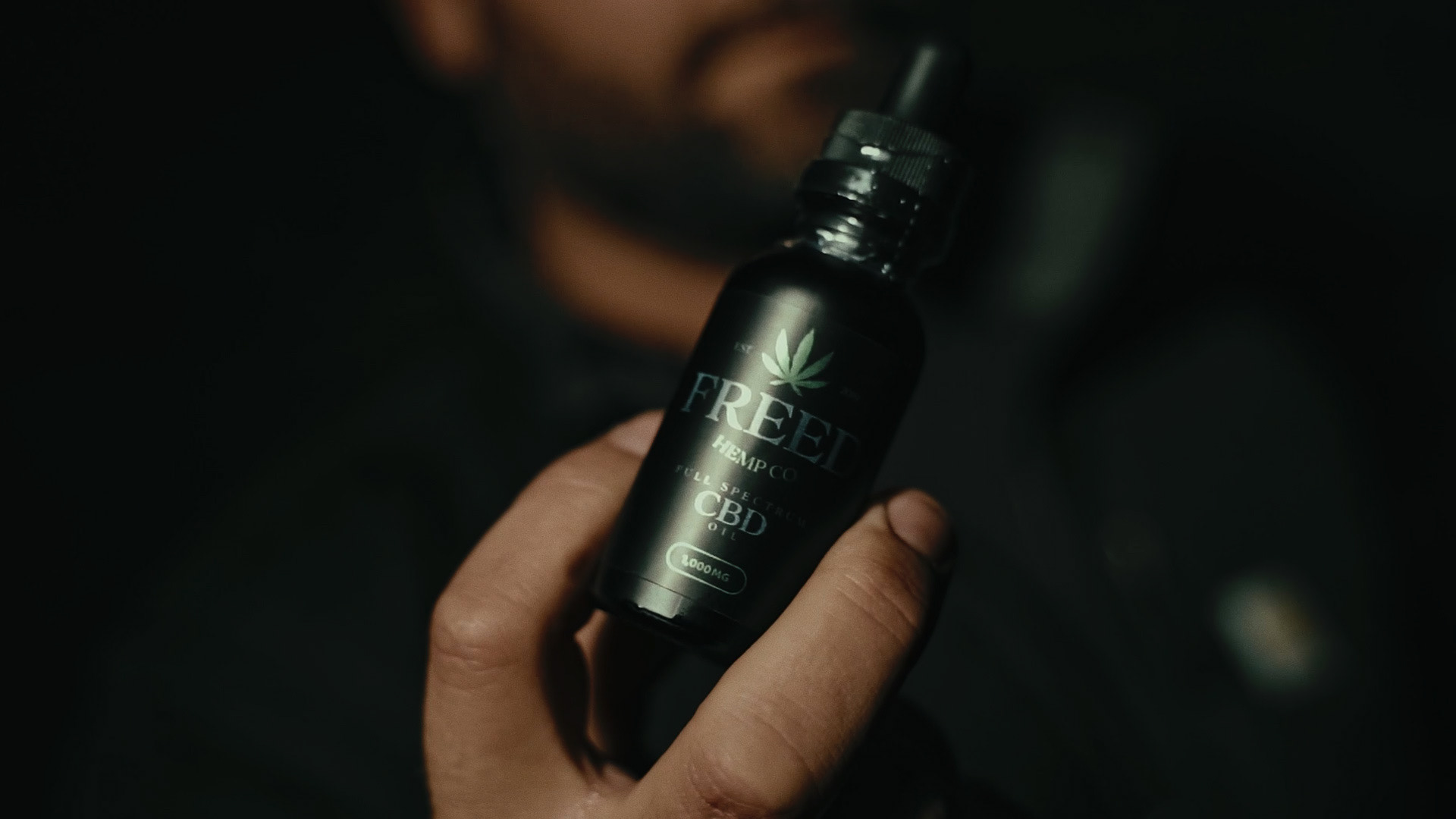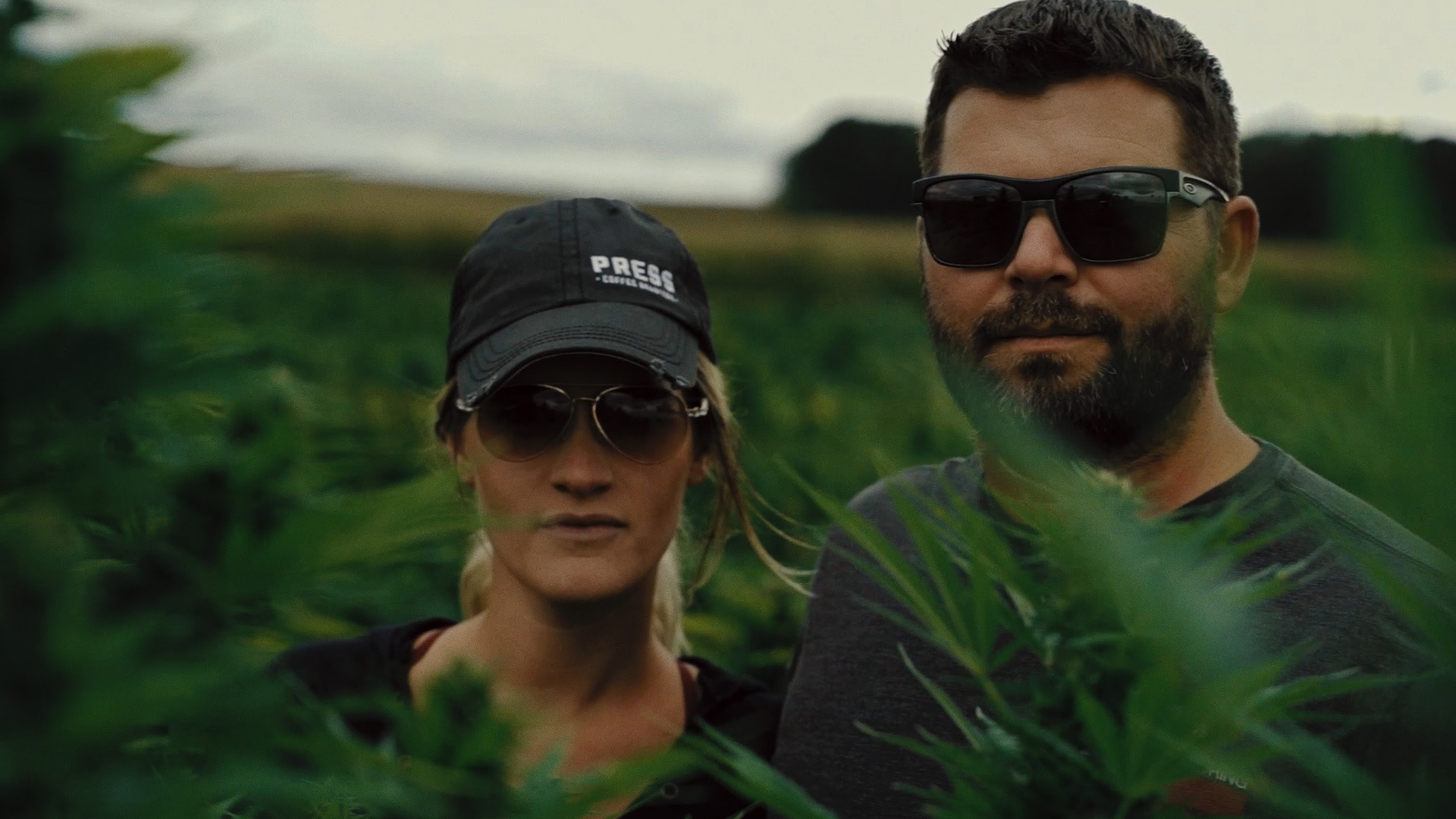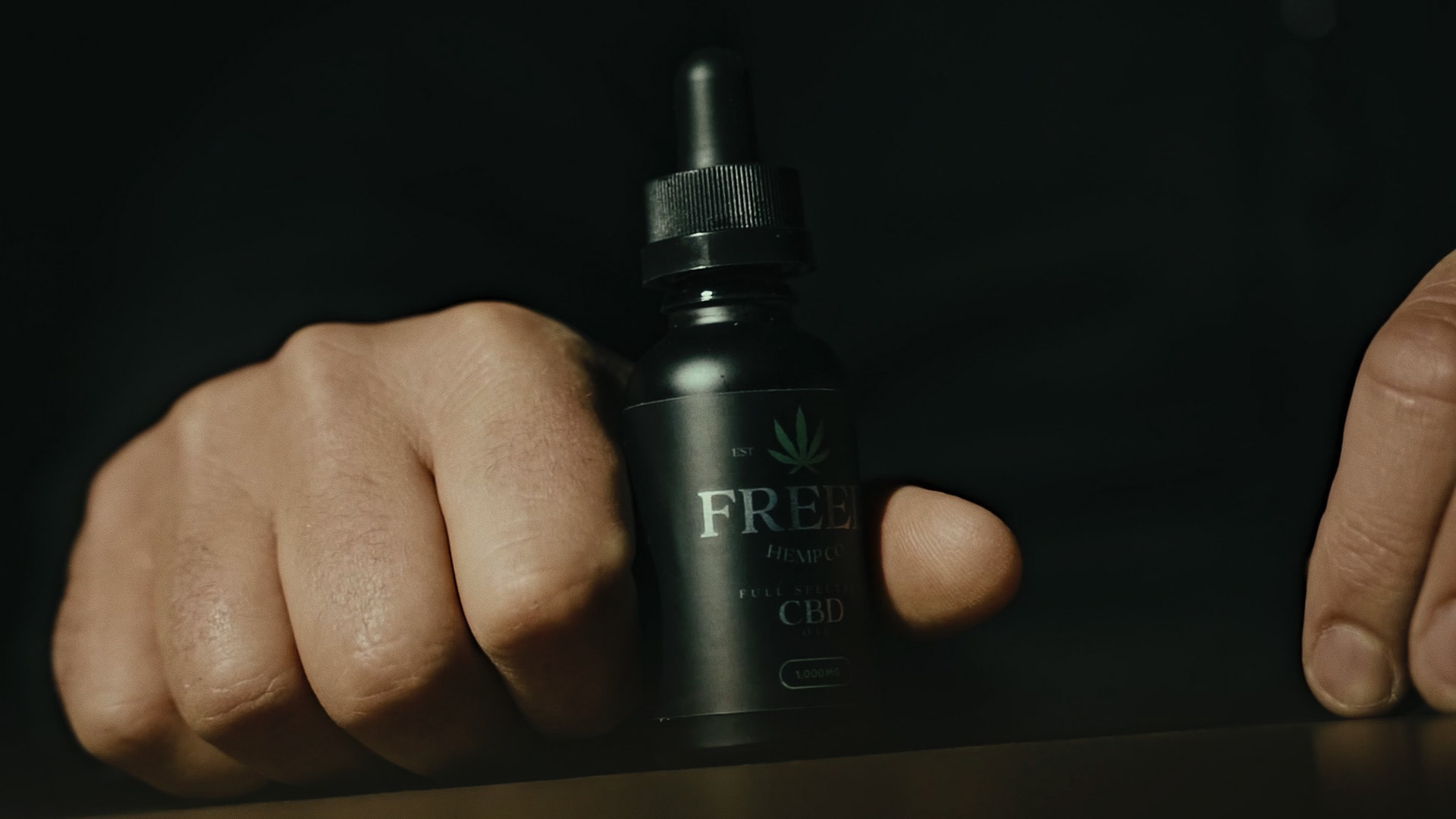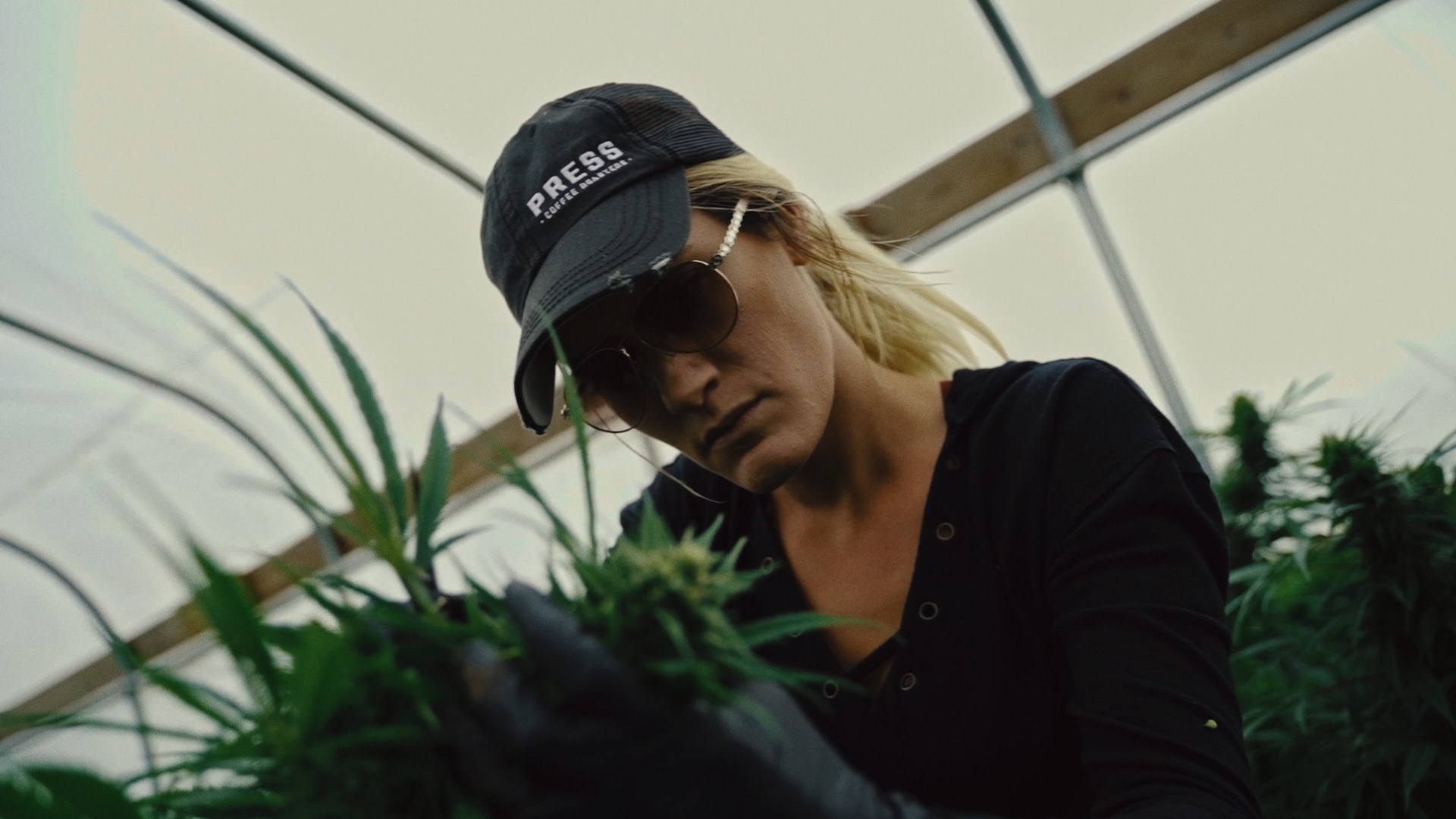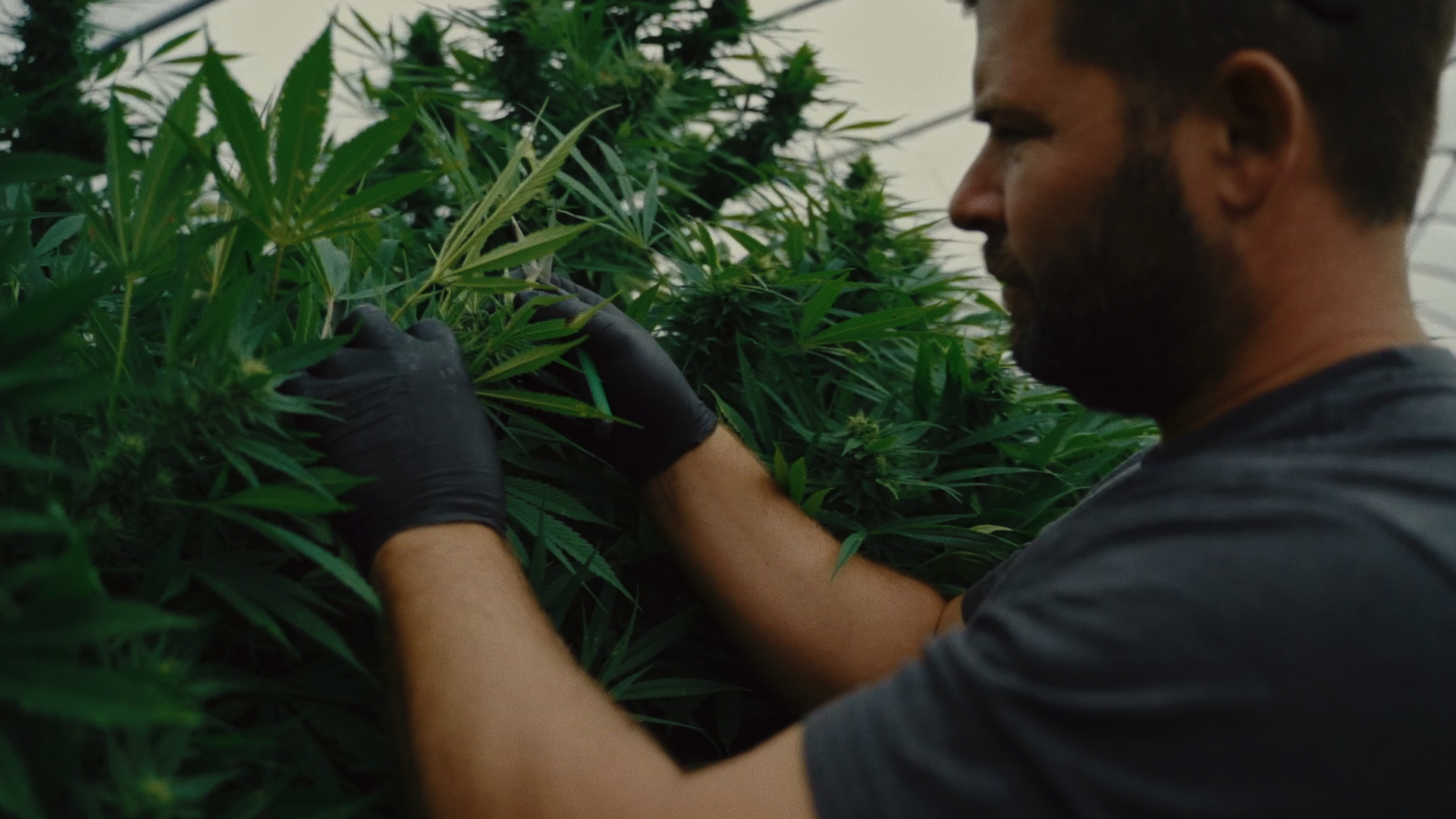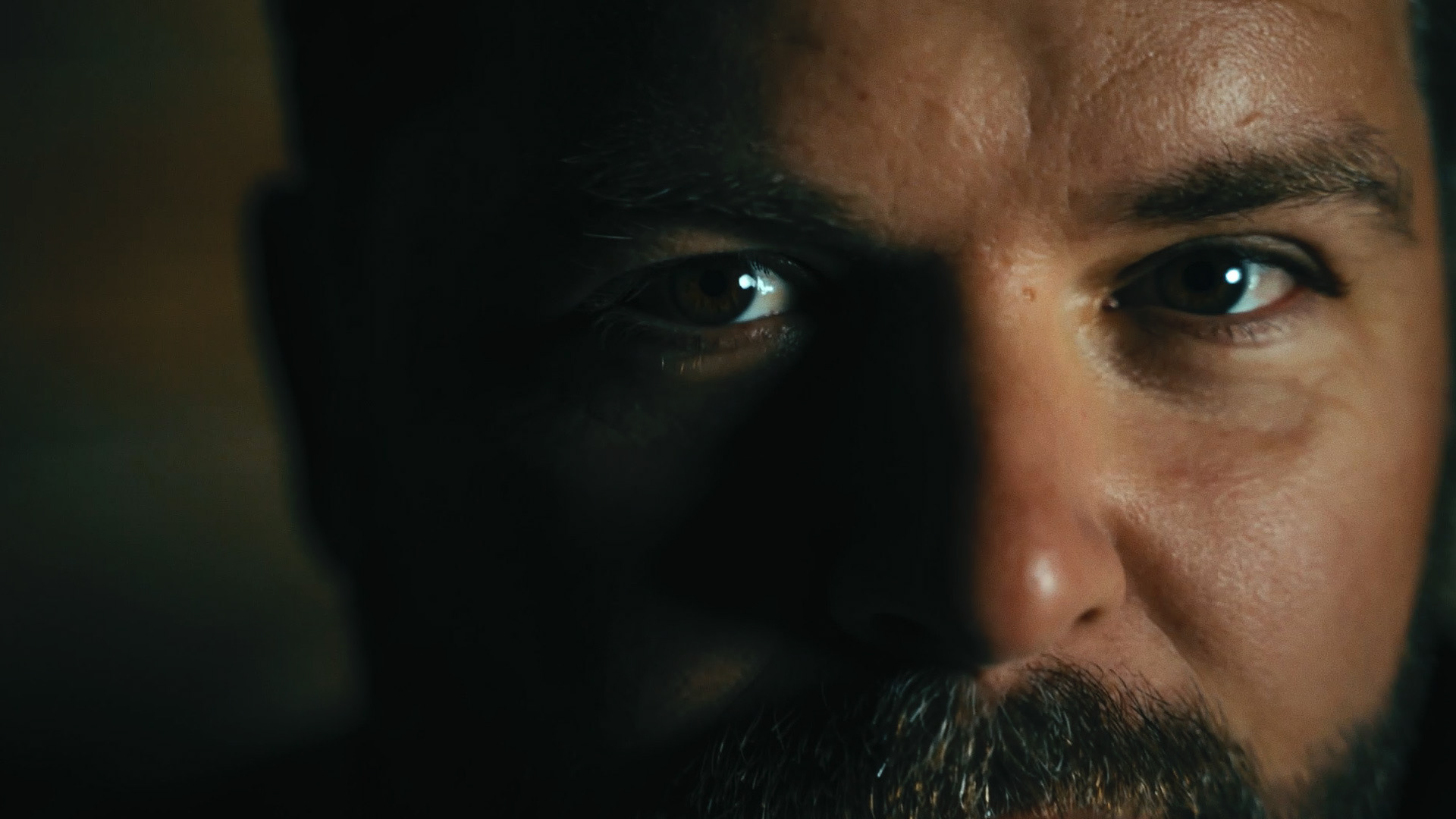 I used Davinci Resolve to color correct and color grade this project. It was a lot of fun. The versatility you have color grading in Davinci Resolve is superior. I wanted this promo to be moody and have a lot of contrast. For the greens of the hemp, I wanted to add some blue / teal colors to the shadows and midtones. But, then I also wanted to intermix some warm tones into the midtones and highlights. I designed the logo for this company too, and the hemp leaf is a more teal-ish green.
So, I wanted the video to have that same teal-ish color in the greens. The color of the CBD oil is a dark orange / brownish color. So, that's why I added those warm tones into the midtones and highlights. The color grade for a promo video has to reflect the brand of the company.